Surrounding yourself with a good team of professionals is always essential to carry out any company strategy.
In the Email Marketing field, it is sometimes complicated to have more than one or two different profiles managing it, and difficult to reach the previously-set goals due to a lack of resources and time. There is, however, an Email Marketing dream team, which we will see now. These are the professional roles it should include, and the tasks each of them would perform:
Email Developer
An Email developer must have a deep understanding of HTML development for email. This implies being aware of the specific limitations of emails vs. web design and applying the necessary creativity to avoid them. We can say, without a doubt, that what email developers do is closer to hacking than programming.
Another critical point is that they must be familiar with the support differences of the various devices and apps we use to open our emails to develop a consistent email for all types of inboxes, providing an optimal user experience.
The ideal person for this role isn't just the one with the required HTML/CSS technical skills, but someone creative, used to thinking outside the box. Being a perfectionist is also essential to reach the highest quality standards, overcoming the possible difficulties generated by support inconsistencies.
In Digital response, we have: 

Account Manager
This person must be able to organize, execute and send email marketing campaigns on any platform: Oracle, Salesforce, Adobe Campaign, Cheetah Digital, Selligent… This implies knowing how to automate campaigns, as well as databases and segmentation managing.
Also important is being capable of analyzing the results obtained and generating reports so that improvements can be implemented and the results improved.
In Digital response, we have: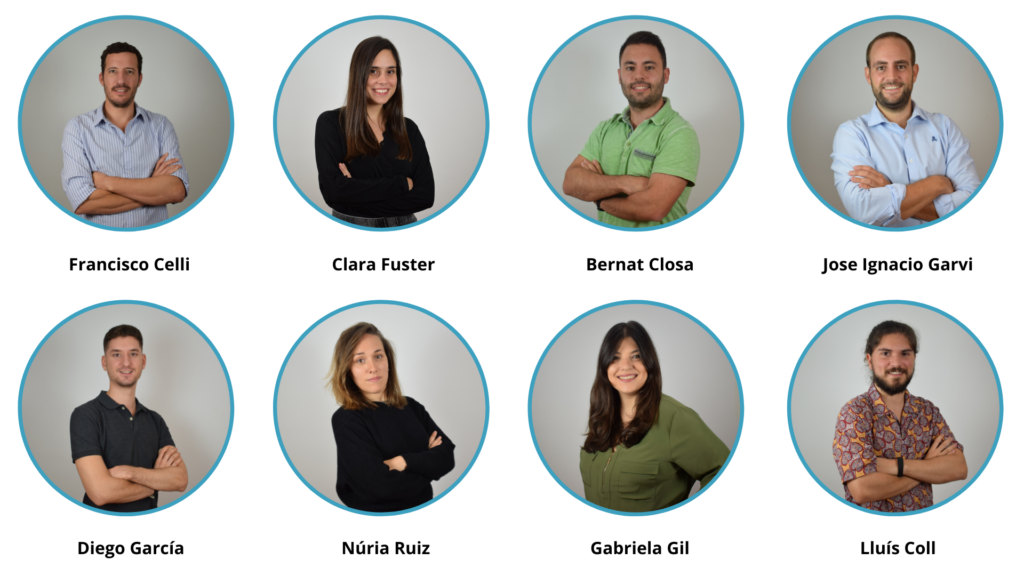 CRM Specialist
A CRM Specialist creates different customer profiles using varied strategies. To do so, they must understand the customer's needs and strengthen the bond with them through products adapted and perfected for each profile and individual. On them rests the burden of providing the best customer service and retention.
Also extremely important is knowing how to manage databases perfectly, safeguard the data's validity, and be wholly comfortable with segmentation.
The qualities such a role requires are:
Analytic thinking
Strategic thinking
Problem-solving
Enough empathy to understand the mentality and behavior of the customers, including their growth potential.
In Digital response, we have: 
Marketing Automation Specialist
A Marketing Automation Specialist must have a multidisciplinary background, meshing skills related to marketing and technology. They are someone specialized in email marketing and automation. This implies having knowledge and experience using different automation platforms: Oracle Eloqua, Salesforce, HubSpot, Marketo.
This is a highly creative and, at the same time, analytic role. Among its primary responsibilities, we find the management and execution of email marketing, workflows creation, lead generation, lead nurturing, lead scoring, the configuration of abandoned cart programs, cross-selling, and up-selling.
In Digital response, we have: 

Data Analyst
This is the person charged with gathering and contextualizing information, understanding the data's background (the type of business, market, and company it comes from), and establishing an analysis goal, aka, what is to be studied.
They will have to process, structure, and group the data, refine the information available and select that which is relevant.
Another of their main tasks is turning processed data into concise, clear, and easy-to-understand reports. All while interpreting the results and trying to find trends or patterns in them to come up with ideas or suggestions on how to improve certain processes of the strategy.
The qualities required for such a role are:
Curiosity: being interested in knowing what lies behind all that data.
Communication skills: synthesizing the information and being able to present it clearly. 
Mathematics and statistics proficiency.
Resolution skills: both, to achieve the report's goal and to resolve the problems that may appear while preparing it.
Organization: essential for proper data selection and processing. 
Rigour in the data processing. 
Analytic and critical thinking regarding the context, company, and problems. 
In Digital response, we have: