That's the big question. In times when a brand's followers are often the ones creating content and, in many cases, quality content, how can we take advantage of it and use it in our own channels?
In this context, several are the tools born to satisfy that insight. In this post, we will specifically talk about Olapic.
What is Olapic?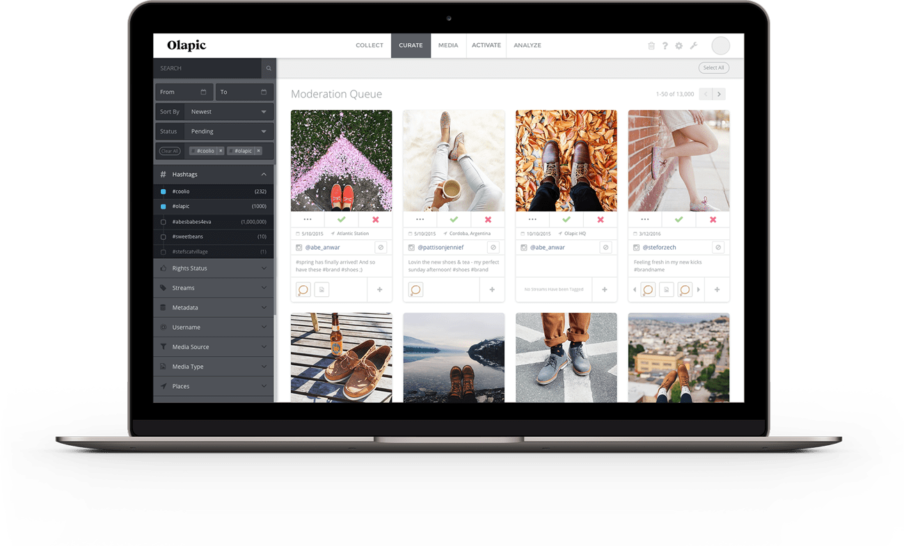 Olapic is a social commerce tool that helps you get the most out of an influencer marketing strategy and your own follower's content. It turns content into the most valued asset of the brand.
The published content is monitored through a hashtag and then integrated into the predetermined channel: website, social media, email marketing…
How can you use your user's # to improve your emails?
At Digital Response, we have worked with this platform for one of our clients, Havaianas.
The main idea was to create a customer engagement strategy. As we previously said: using published content, shared through a hashtag on social media, to dedicate a section in their emails to display these pictures.
Designing and showing their followers' pictures in their emails was a way to thank them for their dedication and trust in the brand, create a closer relationship with them, and (why not?) have a much more lively and original email!
Here you can see the email's section we were referring to: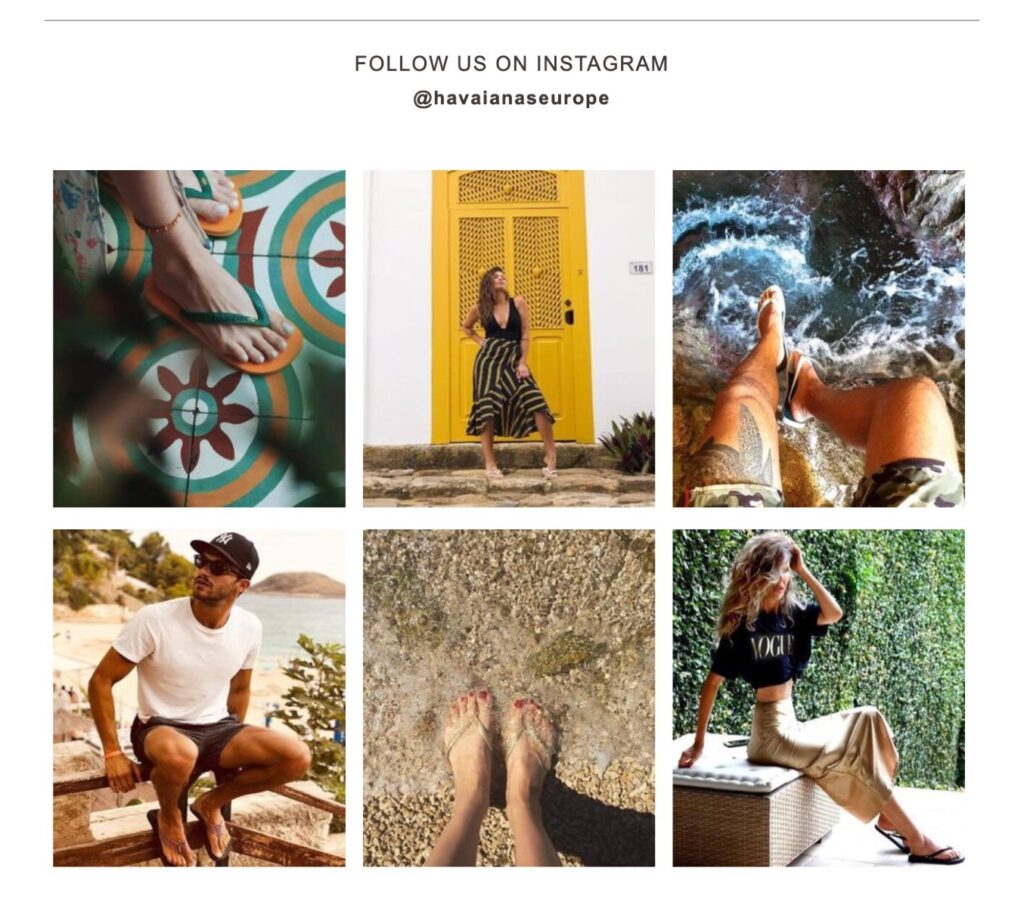 Olapic lets us choose among all the pictures of our users and select those that better fit our campaign.
In Havaiana's case, every time we open the email, the images change, that is to say, they get updated automatically. This means that opening an email several times doesn't imply seeing the same content.
This idea was born from the following question: why don't we make it so that the pictures change from time to time, thus creating a photographic section within the email campaigns? This way, instead of having a simple photo gallery, it turns into a dynamic space showing the best pictures posted by the clients. And this is how we managed to create an email that never looks the same twice since, as we mentioned, every time we open it, it automatically shows new photos without having to go through the trouble of selecting and preparing those images.
Here is a full email showing the effect.