Not long ago, my colleagues, Alejandra and Gabriela, talked about their experiences preparing and getting their Salesforce Marketing Cloud Consultant and Oracle Eloqua B2B Master and B2B Luminary certifications. In this instance, I will explain how I attained the Oracle Responsys B2C Master accreditation and how the process works.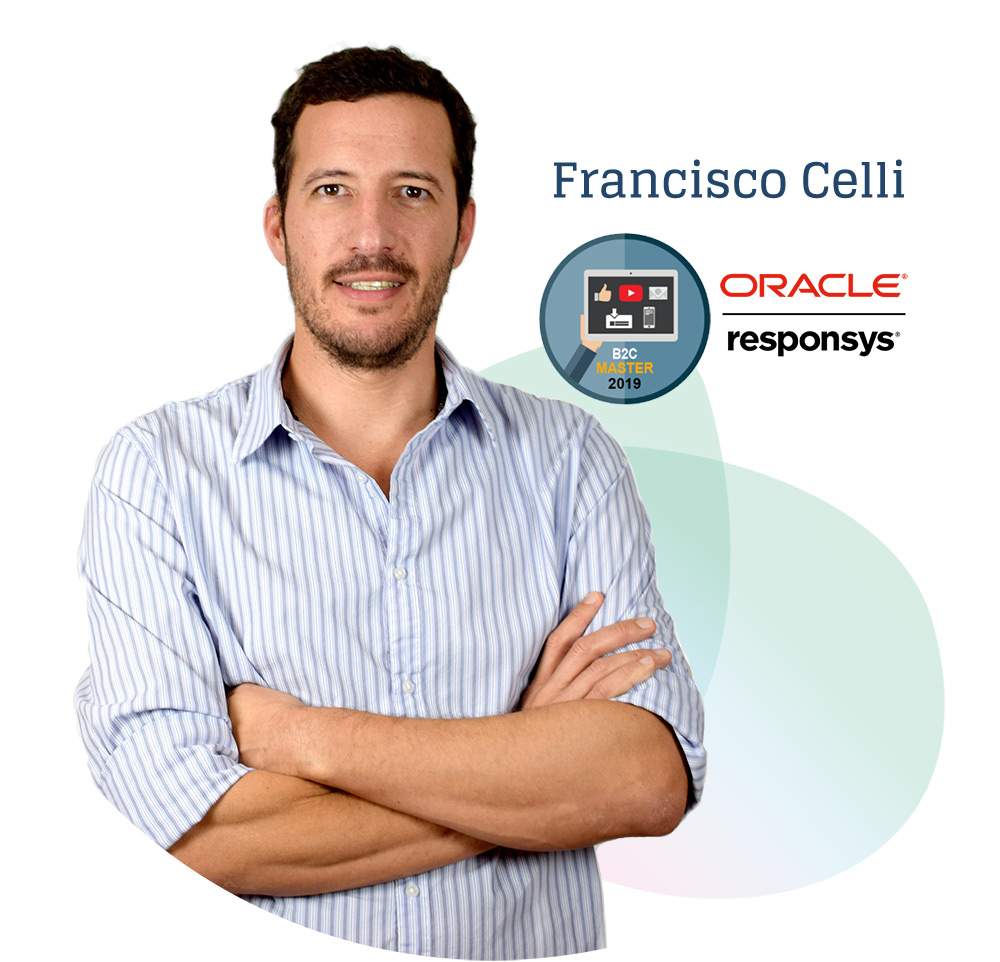 First of all, for those who don't know or aren't familiar with it, Oracle Responsys is an email and marketing automation platform that allows highly personalized cross-channel communications. Having a solid knowledge of all its features can help you plan email campaigns and automated programs in an exhaustive and effective way. 
For a more in-depth understanding, there are accreditations and certifications that, apart from being a great complement to previous knowledge on the subject, recognize marketing professionals' abilities and proficiency in the platform's best practices.
As is the case with Eloqua, Responsys also differentiates between accreditation (B2C Master), the one I attained, and this blog post's main focus, and certification (Responsys Implementation Bootcamp), a more technical approach. 
No matter the option you choose, you will have to complete a specific Oracle Responsys training, and so, you can't just take the exam. When I decided to sign up for this training, there were 5 different modalities: 
Live Virtual Courses
Instructor Led Training
On Demand
Web Based Training
QuickCast
As my colleague Gabriela did, I opted for the On Demand option. This modality allowed me to choose which subjects I wanted to see more in-depth and which ones I wanted to spend less time on since I was already quite familiar with the platform given I used it daily for my client. The training syllabus was structured around the following 10 subjects:
Navigation
Data Sources
Audience Designer
Segment Groups
Managing Content
Introduction to RPL for Marketers
Basic Email Campaigns
Dynamic Campaigns
Program
Reporting with Interactive Dashboards
Each one includes different subtopics taught via videos. There is also a Resources section, where you can find the Lab, the Student Guides (much more comprehensive than the videos, and with case studies to practice), and the option to consult with an instructor.
After you complete all the subjects, you must pass an exam: Oracle Responsys 2020 (I took the 2019 version), consisting of 40 multiple-choice questions covering all the different topics studied. To pass, it is necessary to answer correctly at least 80% (32) of the questions. 
Once you pass the exam, you will receive the Responsys Master title along with a certificate with the expiration date and the insignia.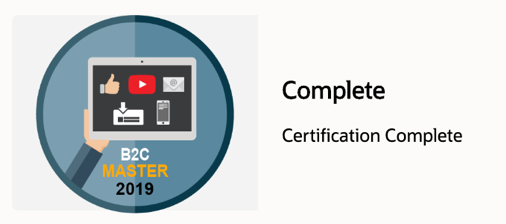 This accreditation has to be renewed annually to show a complete mastery of the syllabus of Oracle Responsys and your ongoing commitment to the platform excellence. 
If you are considering getting the Oracle Responsys B2C Master accreditation, my advice on how to prepare is:
If you don't regularly use the platform, chose the Live Virtual Courses option instead of On Demand. It will be easier to follow and understand.
It is advisable to have basic knowledge/mastery of the platform. If this is not the case, you could pass the exam by thoroughly studying the Student Guides and, most importantly, working on the Case Studies found in them.
Create a study schedule and follow it religiously. Since all is taught through explanatory videos, it is easy to forget information unless you have a set and regular study routine. Keep in mind that the exam questions are very specific.
In our case, given our proactive spirit and our clients' demands, we considered it crucial to have this kind of accreditation. Besides, it allows us to show our expertise on the platform and update a knowledge that, given we are talking about technology, is continuously evolving. 
Francisco Celli
Email Marketing Specialist
Oracle Responsys B2C Master