The certification process is an intensive training that gives you a broad and deep perspective on all the possibilities that Pardot offers.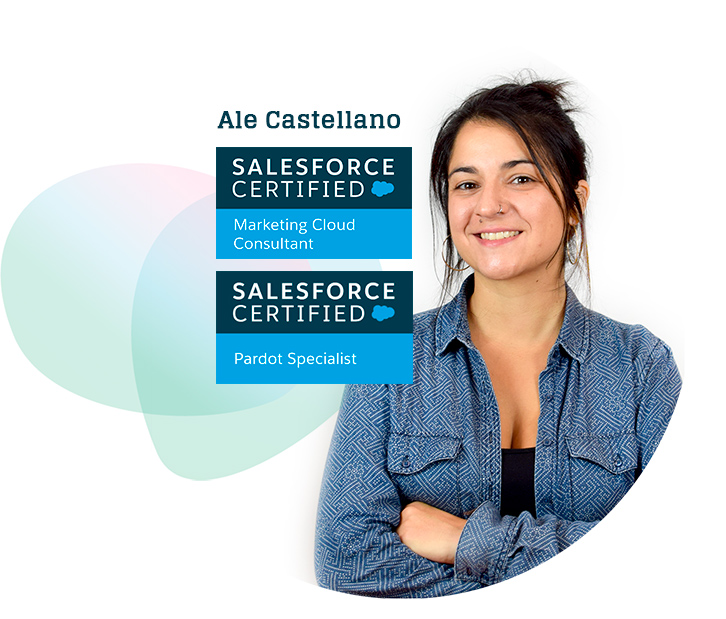 Previously, some of my colleagues and I have shared our experiences with getting some certifications from the most important platforms in the Email Marketing field. In this instance, I will share my experience with Pardot's certification and a few details that could help you out if you are thinking of getting it.
In Digital Response, we follow a philosophy based on constant evolution. We believe that things can always be improved, and that entails a continuous state of learning in order to become better professionals. Certifications are a clear example. In this case, Pardot is one of the best-known platforms oriented on B2B marketing, and, being already experts on Marketing Cloud, we thought it would be a great addition to help us get the most out of the tools provided by Salesforce and have a better perspective on the possibilities in that context.
The training
To take the exam for Pardot's certification, you are not required to partake in any course. However, specialized training is strongly recommended, as well as having some experience with its use. In my case, I had little experience with this tool and decided to attend an online ISDI training about Pardot. That, together with some self-study of the documents on the platform available at Trailblazer Community and Trailhead, helped me pass the exam in a matter of two months.
ISDI's training offers a good insight into Pardot and hands-on exercises that give you a broad perspective on this tool and a complete vision of all the opportunities it provides.
In a very summarized way, these are the steps I followed:
ISDI's Pardot training (1 week)
The syllabus content ranges from the Pardot Lightning App's configuration to creating and treating the leads with specific tools offered by Pardot, as well as lessons on automation, Scoring, and Grading. Those are, precisely, the strong points that allow Pardot to outshine other B2B marketing-oriented tools. 
Read-through of the Trailhead and additional Salesforce documents
This is the most arduous task since properly understanding the concepts and going deep into the details can be confusing, considering the amount of information out there. 
Compared to Marketing Cloud, it can be quite tricky to find reliable mock-up questions for Pardot, but these two sites have been of immense help to me:  Jenna Molby and Salesforceblogger – Rikki.
The Exam
The exam consists of 60 questions to be answered in 90 minutes with a required minimum grade of 72% or, what's the same, 43 correct answers. The various areas seen in the course and documentation have a different weight in the exam (approximately):
Visitors and Prospects: 8%
Administration: 11%
Pardot Forms, Form Handlers, and Landing Pages: 20%
Lead Management: 24%
Email Marketing: 20%
Engagement Studio: 17%
Added value of obtaining the certification
In the certification process, I have learned to get the most out of all the tools offered by Pardot for the treatment of potential or current clients. For example, thanks to the easy-to-implement automations and Scoring and Grading strategies, leads and clients' management can be almost entirely automated, offering marketing experts valuable information on the users, based on their interaction with the company's different online channels (forms, landing pages, promo on third parties' sites, etcetera).
For Digital Response, it has meant acquiring full knowledge of the tool and being able to implement complex automations that significantly reduce the daily effort dedicated to lead management, easily detecting sales opportunities and channeling them into determined flows that increase their probability of conversion. An added value that allows our clients to have one of the best B2B marketing tools managed by specialists at their fingertips. 
Ale Castellano
Lead Email Developer
Salesforce Marketing Cloud Consultant & Email Specialist
Pardot Specialist